[UPDATE] We are in the final throes of testing the overdue Specify 7.7 release. We are re-scheduling the release for Friday, July 15, 2022. Thanks for your patience!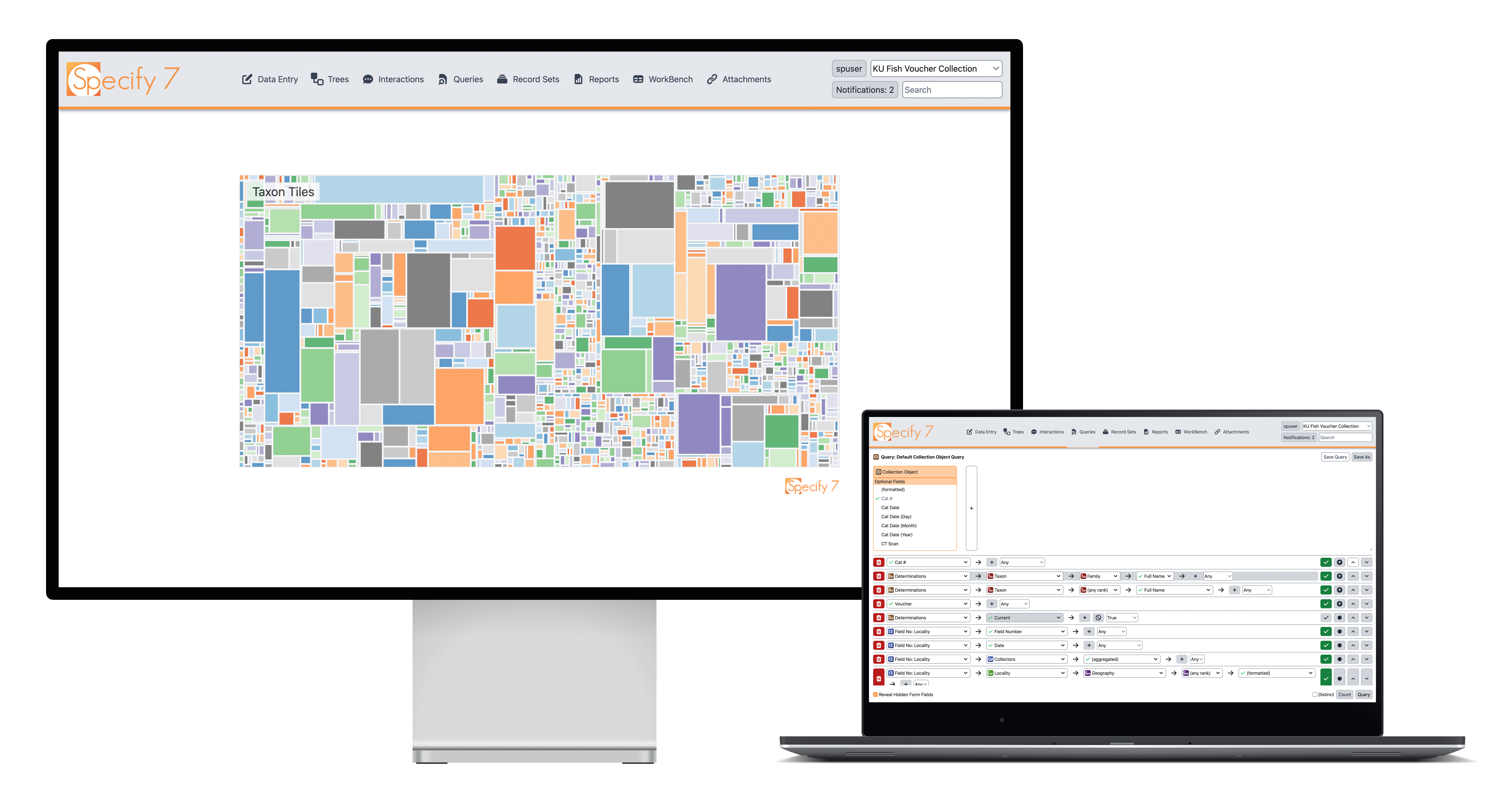 https://www.specifysoftware.org/products/specify-7/
Specify 7.7 is a significant update with many new features and beautiful new interface. Sp 7.7 comes with new account and security features, including support for external authentication and a role-based access control system that is comprehensive in permissions setting and control.
Secure.
Support for Single Sign-On (SSO) integrates Specify 7 with a campus or institutional identity providers. It supports all identity providers (IdPs) that have an OpenID endpoints.
The Security and Accounts tool allows administrators to give access based on roles and policies. Create, edit, and copy roles among collections and databases. Administrators can give users as many or few permissions as desired, from guest accounts to collection managers.
Accessible.
Specify 7 is largely compliant with the main WWW accessibility standard – WCAG 2.1 (AA). It supports screen readers and allows each user to customize their color scheme and appearance as well as reduce motion and resize all elements.
This accessible design respects system and web browser preferences for date formats, language, theme, animations.